A revolutionary way of doing solo business
We take care of everything from business set up to accounting.
So how does it work?
1
We get you set up
We guide you through our onboarding process and get your business going faster than you could ever imagine.
2
We give you the tools
Enjoy the effortless experience of using our invoicing tool, business banking, and expense management tools.
3
We keep you going
Our dedicated team will take care of your accounting and notify you if anything needs your attention.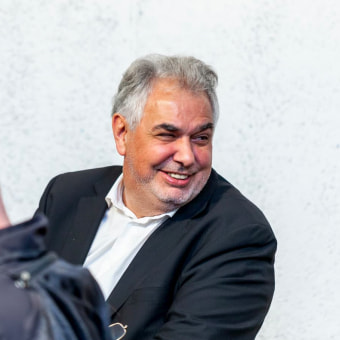 Xolo Go is reducing my time spent on admin to less than 5 minutes a day. I just upload my invoices and expense receipts and I'm done
Register
online
You have two options for doing business. If you want to get moving fast, Xolo Go will be a great fit. If you want to develop your own brand and own a real company, Xolo Leap is perfect.
Xolo Go
A virtual company for invoicing your customers
Xolo Go is based on a partnership agreement that allows you to use our legal entity to invoice your customers.
Sign up and verify
Provide your contact information and verify your identity using your webcam and an ID.
Access the platform
Add your customers' data, your personal bank account information and send your first offer.
Get paid
Customers make payments to your EU IBAN provided by us. Pay out to your personal account anytime.
Online tools
Get things done in
your self-service portal
Both Xolo Leap and Xolo Go feature an online
self-service tool that you can use anywhere in the world.
Dashboard
Access your dashboard to get an overview of income and expenses, invoice statuses and important notifications.
Invoices
Create invoices effortlessly and send them to your customers directly from the self-service.
Expenses
Upload your expense documents for accounting and we will automatically process them.
Banking
Have an overview of your bank account balance and latest transactions in the self-service.
Getting money into your personal bank account
With Xolo Go you can withdraw your collected funds whenever you need.